With its origins in 1924, as Dada, Molteni&C kitchens are today designed by renowned architects and designers. Different models in terms of type, finishing, and materials, but all with one essential feature in common: the chance to combine specific elements from each series in order to come up with original solutions.

Design, experimentation and engineering have always been the hallmarks of Molteni&C kitchens. Innovative, both functionally and aesthetically, each kitchen is the result of intense research and testing. Exclusive, functional domestic spaces, where technology is the key without being intrusive, for those who live their kitchen as the beating heart of their home.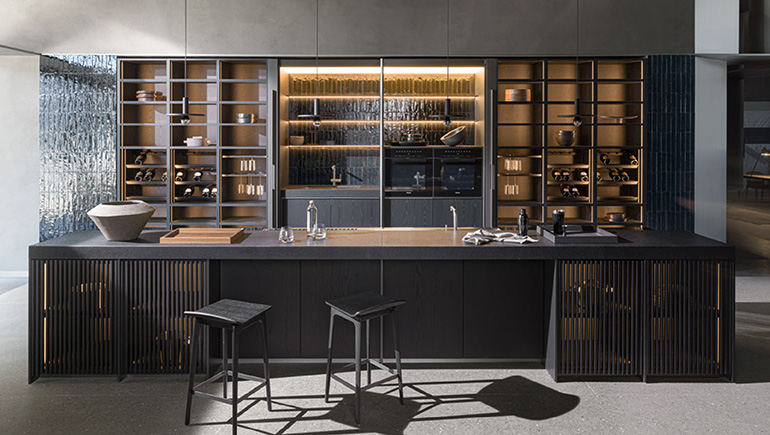 RATIO

VINCENT VAN DUYSEN
With the aim of satisfying the most demanding and sophisticated user, the iconic Ratio kitchen is now further enhanced with the introduction of some new interesting features. Metal grids define the basic architecture. Different thicknesses and volumes create an elegant interplay of balances with minimal techno/structural elements. New floor bases, equipped with slatted doors, internal lighting, and handles with matching profiles create a decorative frame that gives rhythm to its structure. The materials embody Mediterranean characteristics, with refined essences such as thermo oak, and sophisticated natural stones such as the new Breccia Capraia.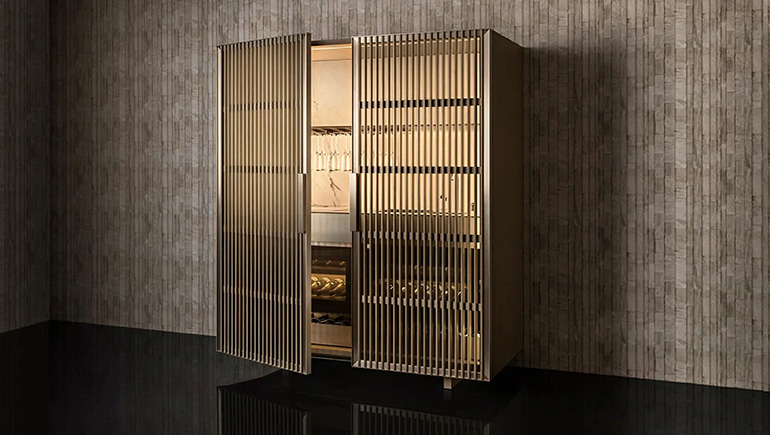 "Elegance is not to be noticed, but to be remembered."
Giorgio Armani's vision of the home as a private, special place, sophisticated and comfortable at the same time, now comes to the working area of the home. With precious materials and refined functionality, the kitchen is interpreted as a highly practical working space which is also pleasant to the senses, capable of transmitting emotions and atmosphere. These are the guiding concepts behind the development of the exclusive Armani/Dada collection, expressing the perfection and excellence of the Armani style to the kitchen.